Fired From Lifehacker
I was fired as the Travel Writer for traveling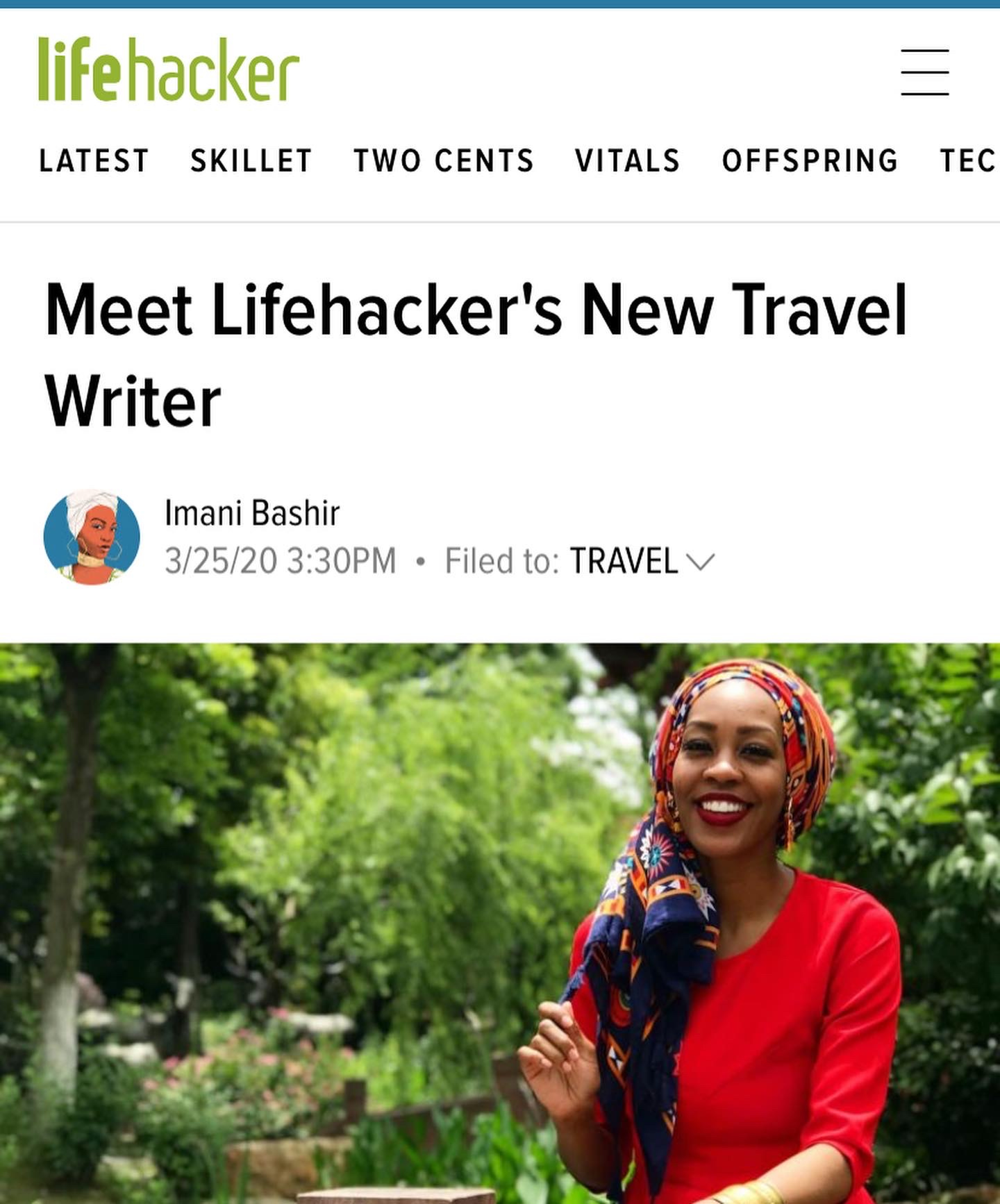 Imagine, I interviewed for a brand new role that had never been a full-time staff position at Lifehacker, just to be fired for exactly what the role entailed.

As you all know, I have been living abroad since 2015. I moved to Egypt, met my husband 6 months later, and due to his career as an international football coach, we have lived many places. The last place being Wuhan, China. Yes, the original center of the pandemic.

When I interviewed for the Travel Writer position at Lifehacker my husband, son, and I were stuck in Malaysia due to the borders of China closing.

I wrote about it for Cosmo back in February.
https://www.cosmopolitan.com/health-fitness/a30917690/coronavirus-wuhan-personal-story/
The editors loved me and enjoyed that I was actually living the life as opposed to just travel as a hobby. I was 100% transparent about my plan to never move back to the United States because I don't want to raise my Black son there…
https://www.nytimes.com/2020/05/29/parenting/black-child-safety-america.html
and also living there gave me extreme anxiety and for my mental health, I refuse!
https://www.self.com/story/being-black-in-america
So what changed? How did I go from being completely transparent about my life of living abroad to being fired for moving abroad?

The quickest answer is that G/O Media and the HR there are extremely incompetent and innately discriminatory in nature. I also believe they had a vendetta ESPECIALLY since I was the ONLY Black person at Lifehacker. Talk about valuing diversity…
Today, I was sent an email just before the close of the business day and 10 minutes after they swiftly kicked me off my work email, Slack, and shut my laptop off without allowing me to get any personal files that may have been on it. And in the midst of this pandemic and me OPENLY communicating numerous times that my family and I were down to one consistent income, they offered no severance or healthcare while knowing I have a 3-year-old son!

I am awaiting to find an editor to pen my truth. As a writer, my therapy and healing exists in this process and I want to tell my story, formally through a bigger platform outside my own. But I implore you all to read the letter drafted my the GMG Union who is advocating for me during this time!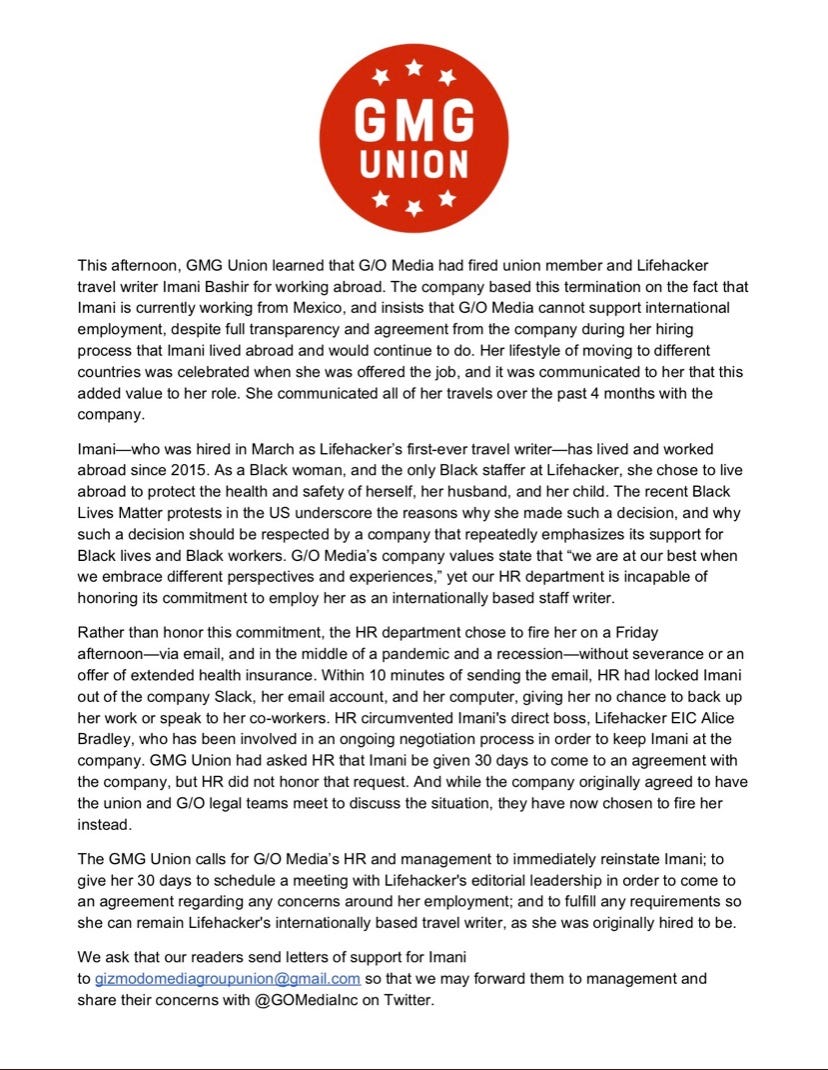 You can also check out this Twitter thread for more. Just know that I will NOT be silent or silenced. Society does that too many times to Black women and I will continue to speak out against discrimination and harassment in the workplace and anywhere else!

*Be Blessed*